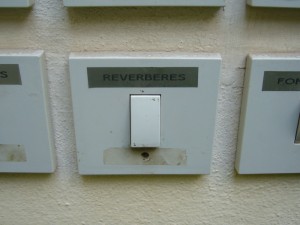 The Song
A simple guitar song dealing with the usual popular song aspiration stuff: "Try me," "Give me a Try," "It's me that you need," etc. Might seem a bit strong for a late thirty-something narrator singing of such things. To me, it makes a lot of sense apart from the line about the Doctor. My Doctor knows me well and prescribes accordingly. That aside the words ring true.
I was running it down with the Company and Gary out of nowhere started chanting:
"Like a swan I'll come running to you, like a swan I'll fly away"
EXACTLY! I had to laugh. The reality of the political nature of aspirational relationships nailed for all to see. I guess you could say that's my favourite line.
The Players
Katrina Mitchell drums
Bill Wells bass
Bob Kildea lead guitar vocals percussion
Stevie guitar vocals
Sarah Martin organ
Roy Moller vocals
The Writers
The Company
The Words
Got a tattoo back in '93 the name is fading away so Try Me
I lost my compass, I was all out at sea, now I'm close to the coast Try Me
At 37 I was still in your tree, I'd pass for 33 so Try Me
I got pills and I'm looking for thrills
At the same time I want to start a family Try Me Try Me
To the Doctor at the end of my day, he didn't know what to say to me
A Brief Encounter that you didn't foresee and it's shaking your station Try me
Don't vote where you don't belong, the theme of this song is Try Me
I wish it was 1964, I'm still stuck in '63 maybe next year Try Me, Try Me
Like a swan I'll come running to you, like a swan I'll fly away.